JIBC Store
The JIBC Store has been serving the needs of students and staff, since 2001. Our mandate is to provide high-quality crested apparel, giftware, books, and student supplies available for our many students, alumni, staff and friends through our New Westminster storefront and online.
Our products range from uniform shirts and pants; to branded JIBC t-shirts and jackets; to stethoscopes and tactical boots; to pens and certificate frames; to a unique selection of giftware, as well as many text books relating to our various academies.
The store is also the BC distributor for books from Fire Protection Publications in Oklahoma, USA.
If you are a corporation, organization or team looking for promotional items we can help you by creating custom apparel and branded merchandise specialized just for you. Contact us to discuss the many options available.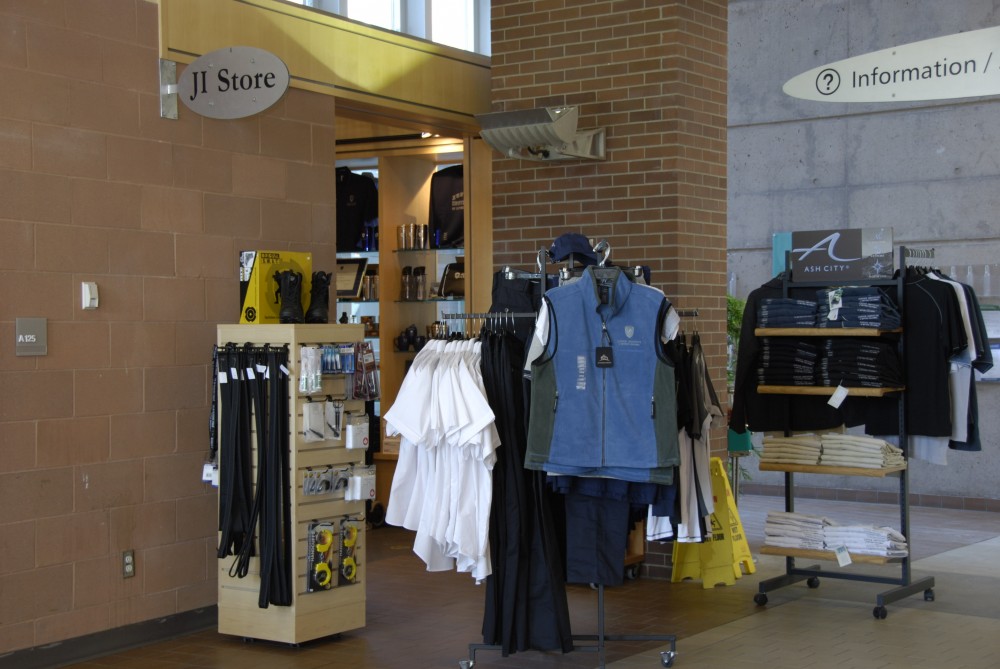 Last updated November 26, 2012