Research Projects
Research as a tool for social change and social justice
Knowledge Generation
Knowledge Exchange
Knowledge Transfer
Knowledge Mobilization
JIBC supports research both through the Office of Applied Research and projects housed within specific Schools and Divisions. The Office of Applied Research projects focus on multi- or interdisciplinary initiatives, while JIBC Schools engage in applied research within their specific areas of expertise, domains and disciplines.
JIBC research approaches applied problems from the perspective of the first responder. The Office of Applied Research collaborates with public and private sector partners to attract and secure ongoing funding. Our multi-million dollar research portfolio includes grants, contract, and proposal commitments. The results of these projects lead to improvements in public policy, community awareness, field practice, and improved education for those who keep our communities safe.
For detailed descriptions of these projects see the OAR and Research in JIBC Schools.
Please also see the JIBC Library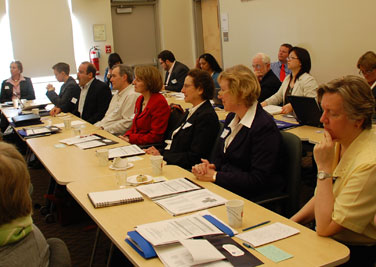 Under special circumstances the JIBC may enter into a Letter of Understanding (LOU) with educational institutions which have received Tri Council accreditation. The JIBC Office of Applied Research and Finance Office permit the transfer of JIBC grant and/or contract funding when a Letter of Understanding and Terms of Reference are approved by the appropriate Financial and Research Officers of the recipient institution. The intent of the Letter of Understanding research agreement is to support research partnerships, including project development research. The LOU's do not include provision for overheads to be deducted by the recipient institution as overheads are deemed to be an inkind contribution of the participating institution.
Last updated April 30, 2012